So, this was 2017. A new year has begun. I haven't been blogging for a full year yet – I started this blog last year on March 1st. But I've learned a lot and the beginning of a new year is always a great time to look back and figure out what you want to do in the next year. So here is what I've learned about being a knitting blogger in the last year and what I would like to do in this coming year.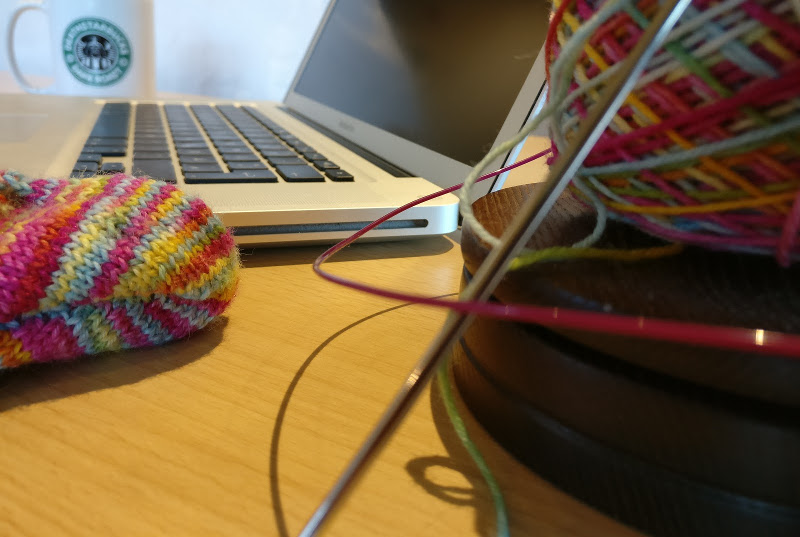 What I've Learned
Writing and Content
I actually started working on the blog in February. It took me a while to set up everything the way I wanted it and to figure everything out. In the beginning, I was just blogging about what I was up to with some tips and a review thrown in. But I quickly figured out that I wanted to write more that you might find helpful or interesting.
So, I wrote more how to posts and reviews. I shared more of the things I saw online that I loved and wrote more about what it means to be a knitter and the knitter's life. Along the way, my writing became better in general. As with everything you practice a lot.
Photos
I learned that there aren't a lot of free stock photos for knitting blogs out there and that the paid ones were often quite expensive – especially for a blogger on a budget. So I tried to learn more about taking photos myself, and I did learn some. But photography (especially on a cell phone camera) and photo editing is not something that comes easily to me. I will need a lot more practice.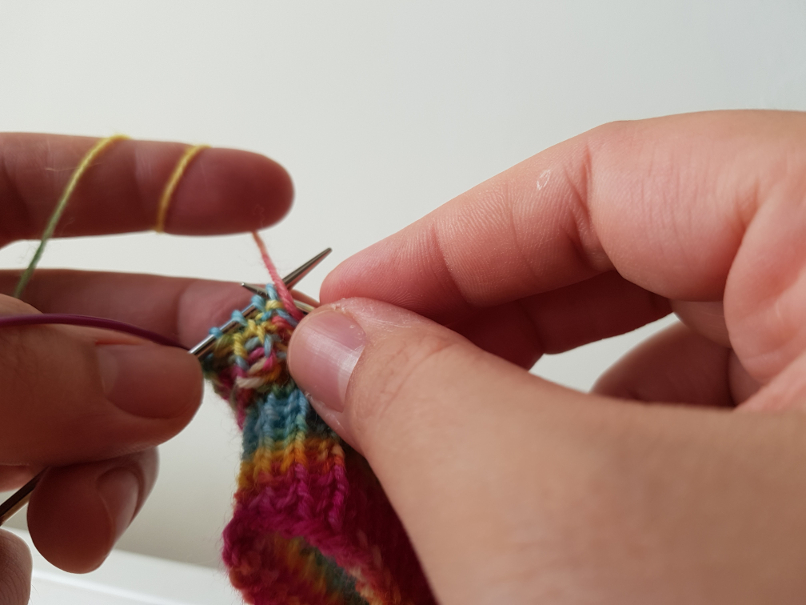 Social Media and Pinterest
I learned how to use Pinterest as a blogger – I actually took a couple of courses on it. And I learned that not everything in those courses worked as well for a knitting blogger. And that there don't seem to be as many group boards out there for knitting bloggers as for other subjects (there seem to be more for crocheters actually).
I'm thinking about starting my own group board this year. And even writing a blog post on using Pinterest as a knitting blogger.
I don't use Twitter nearly as much as I should and have also not used my G+ account much for anything other than sharing things privately with Papa Wolf or family and friends. I have a Facebook account I am not using at all, really. I need to work on this more.
Designing
I figured out I loved designing patterns myself. And that it's also a lot of work. But I want to do more of it. I have two more patterns almost done now that just need a bit of editing, a couple of good photos and then have to go into a round of test knitting. I've learned that I am prone to try and perfect a pattern before it goes into test knitting and that having other people test knit your design is a somewhat terrifying idea but that it doesn't need to be. It was actually quite fun and very helpful.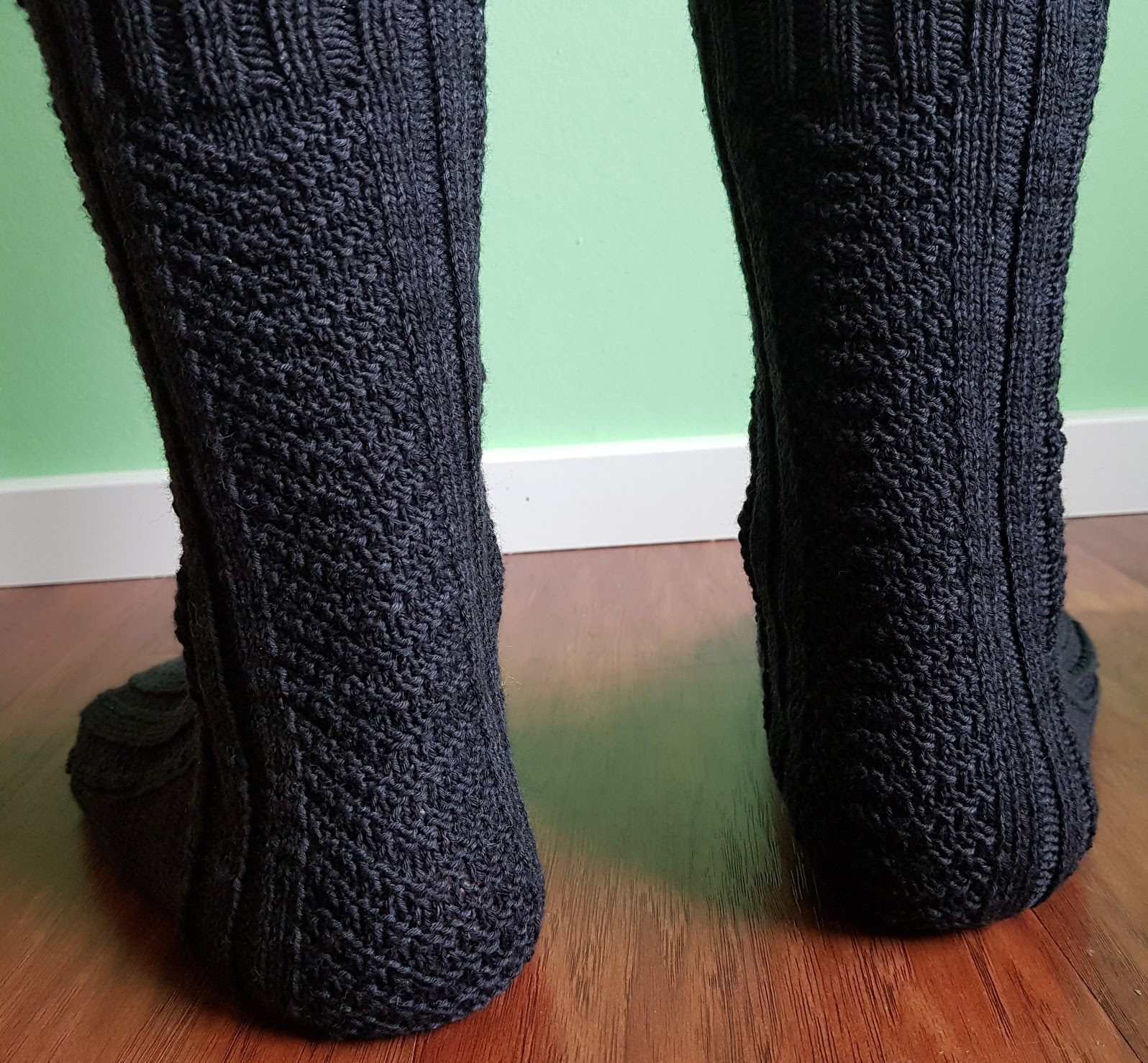 Where I want to go
Content
I want to write more reviews than I have in the last year. I originally wanted to write a lot of pattern reviews but writing more of those would mean knitting a lot more, and that might be tricky. But I want to add book and accessories. And introduce you readers to some fantastic dyers and designers I love. Ultimately I would like to do some interviews with dyers, designers, and other yarn enthusiasts. Maybe even guest blog or have someone write a guest post for this blog. Or a collaboration. I would like to work more together with other fiber enthusiasts.
I would like to write more patterns this year. And even make a course. But I only have a broad idea of what I would want it to be, so it's still a good while off, and I can't tell you any specifics.
I'll make this post-mortem a recurring thing and post another one next year. And write a quarterly What the sheep's been up to post, to let you know what I've been doing and what to expect.
I would like to visit some knitting related events and the like, but they almost always include some traveling. That will be difficult for me to do with Tiny Wolf almost always needing me to be present in the evening and during the night. So I'll have to see what I can do.
Blog
I will be working more on the blog itself. Add some more structure to it to make it easier to find things. Possibly update the color scheme and CSS a bit. I hate working on CSS, so I've been putting it off, but it needs some work.
Social Media
I want to use Instagram for practicing my photography this year. There are plenty of challenges and such to try out that I can use for this. So let's see how it goes.
And I want to try to be more consistent in using Twitter and work more on either using G+ or Facebook. I'd like to do both but I think that would be too much at once.
What would you like to see me work on more? Is there a subject you'd like me to cover? What do you think of my ideas for this year or do you have any other feedback? Please let me know in the comments below!
On Friday we'll go back to our regularly scheduled content. I've planned a post on weaving in ends. So come back on Friday to read it! And if you haven't yet, check out my last post about knitting mistakes I've done and still do today!
Did you enjoy this post? Then please share it on Pinterest!