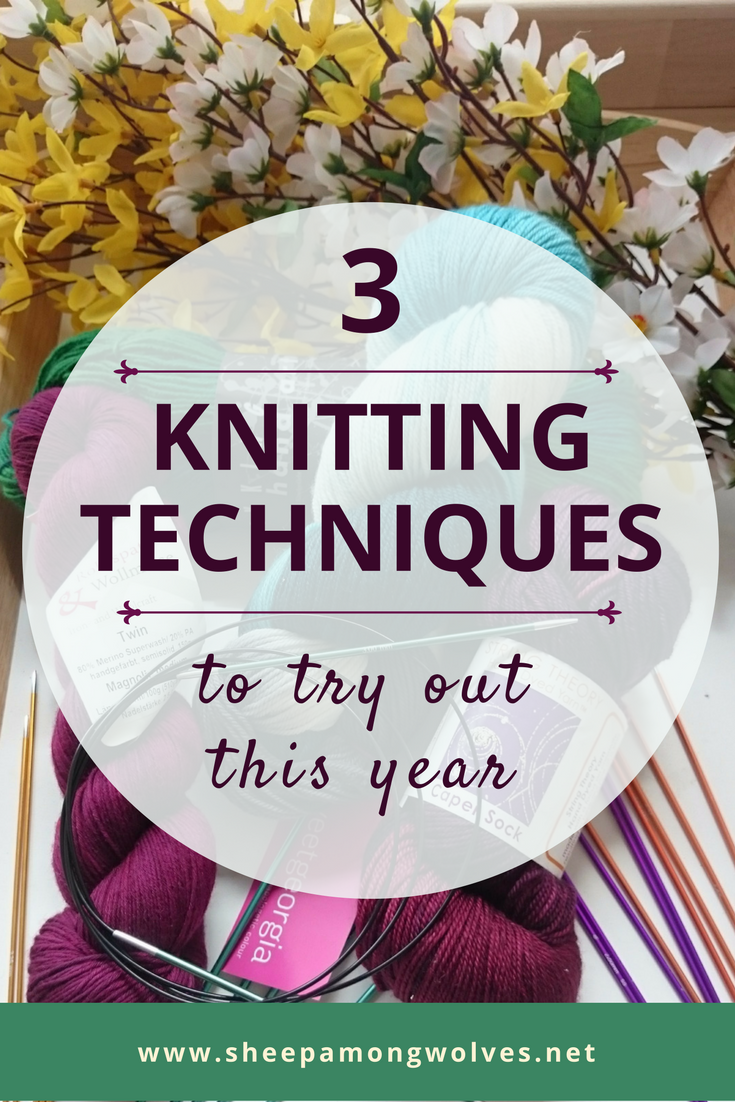 I've been doing a lot of thinking about what knitting techniques I'd like to learn or try out next. I came up with three. That may not seem like much but considering the huge blanket, I'm also working on and that I'd like to try and design some more this year, that's plenty!
1 – Intarsia / Argyle socks
For years I've been stalking argyle socks (these are by Margie Dougherty). I don't quite know what it is about them but handknit argyle socks (these are by MoreThanOneWay) just fascinate me. I must have about half a dozen (Anne Berk) argyle sock patterns (Amy Swenson) in my Ravelry queue (I just counted them, estimation was almost correct, there are 5). Needless to say, I'm never going to knit that many pairs, I don't think. Up to this day, the only sock pattern I've knit twice happens to be Cookie A's Monkey Socks.
I finally have to knit a pair of them to stop myself from putting more into my queue. Just yesterday I added another pattern (Anne Berk again) to my endless Ravelry queue (1250 patterns queued; it's crazy, I know). And enough is enough!
2 – Steeking
For years I've been wanting to try steeking. I even went to a steeking workshop at the Wollfest in Hamburg in 2015. It doesn't seem as hard. And I have a lot of patterns involving fair isle and steeking in my queue. But somehow I never actually cast on any of them.
I think I will either go for Where the Wild Sheep Roam for Tiny Wolf. (Like a joke you can wear: wolf in sheep's clothing. Sorry, but that cracks me up. I proudly wore my Sonata Arctica T-Shirt with a baby wolf on it while I was pregnant. The wolf whelp was directly on my baby bump. Yes, I thought that was funny. But I digress.) Or I will knit Clayquot possibly also for Tiny Wolf. Because she is smaller. That means less knitting to be done before I have to cut. And I will not be as devasted should I mess the steeking/cutting part up after all.
3 – Fade knitting
Have you seen those Fade knits?! I LOVE them. They are just so pretty. Simple construction but just beautiful! Need to knit one of those. I've actually already bought patterns. And I've been stalking Pinterest for pictures of Fade kits. And pinned a bunch of them. I just love how the colors fade into one another. And thanks to all those pretty pictures of pretty yarn kits for Fade projects I've also fallen for the current speckled yarn craze. I didn't like speckled yarns before but now I do, I don't really know how that happened. But thank you, internet. Do you know how much sock yarn I have? Because I don't! But I know it's a lot because it makes up most of my stash.
I will either knit So Faded Pint Sized because how cute it that! Or the shawl that started it all: Find Your Fade.
What techniques do you want to try out or learn this year? Which patterns have you been stalking (or is that just me)? What do you think of those speckled yarns? Let me know in the comments below.
In other news: I've written up the pattern and just need to finish translating it to German and then find someone to test it so I can fix any errors I might have overlooked. So, hopefully, that will be done soon. Because apparently, I have a stash to organize and many many patterns to knit…
But first I get to fix this glaring mistake in my current blanket square (hey, an actual photo of some actual knitting in this post, woohoo!):